Poetry is probably the best subject for calligraphy. 
Just as it offers many interpretations for the reader, it presents the possibility for many different calligraphic interpretations.
This quote by Rilke (from the poem "Go to the limits of your longing") inspired me to explore different styles and compositions, observing how they influence our interpretation of the quote. A calligraphic exercise for creativity and sensibility. Definitely not the last time I'll try this out.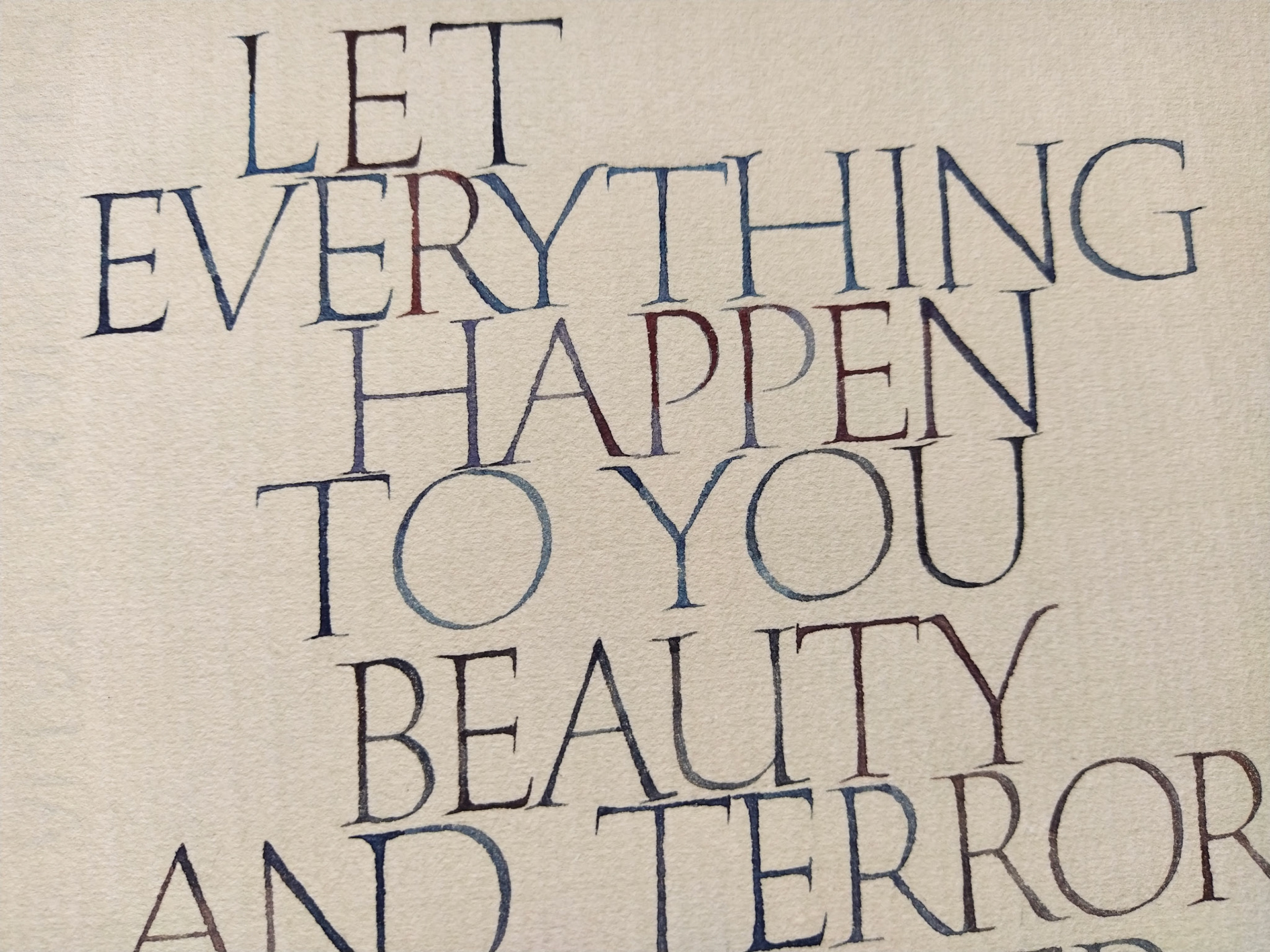 "… Lettering is the scribe's confession, the score composed of their states of being, their impulses and emotions – all the things that move them at the moment of communication. The scribe is subject to a rhythm that comes from their pulse, from the movement of their blood. A special kind of cardiogram, flowing and ebbing, a translation of invisible mental states into the visible. Each movement is a spiritual act and finds its appropriate symbol. Thus is lettering: Royal and humble, vulgar and noble, muddled or freely structured and self-evident. A grand procession of all human conditions, bound together by the rhythm of a significant act."